For your stay in Valence, the HOTEL AND RESTAURANT LES NEGOCIANTS will welcome you in a warm and friendly atmosphere.
We are located in Valence, close to Bourg-lès-Valence and Guilherand-Granges.
Languages spoken: English, Italian, Spanish, Russian and German.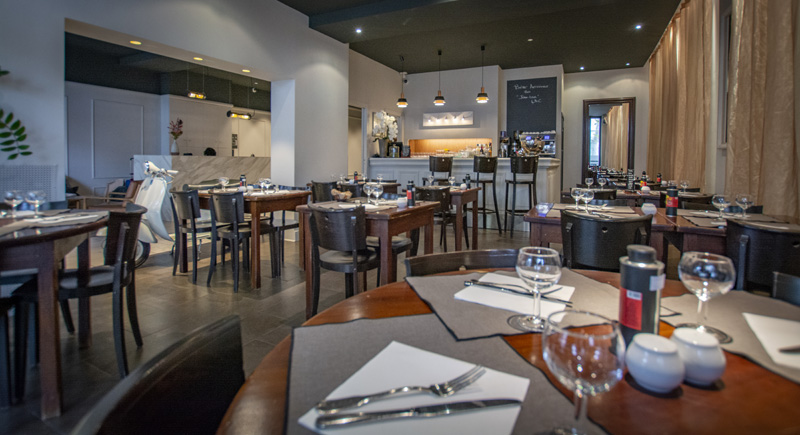 Discover our comfort rooms
Staying at the HOTEL AND RESTAURANT LES NEGOCIANTS, you will benefit from our comfort rooms. They are equipped with air conditioning, if you wish, for you to feel comfortable at any time. You will also benefit from a phone and cable so that you can be in direct contact with our room service or call your loved ones. We also provide you with our free WIFI network. Thus, you will have easy access to your e-mail box or your messages. Each room of our hotel has Canal Satellite, so you can discover our interesting programs.
We provide you with all the equipment you may need to ensure you a pleasant stay.
Enjoy our appetising food
Open Monday to Friday, our HOTEL AND RESTAURANT LES NEGOCIANTS will propose you our delicious food. Our restaurant is ideal for your business meals or your seminars. If you are a tourist exploring the region, you will surely be impressed by the variety of dishes that we are proud to serve.Our chef highlights our traditions in the preparation of each dish, and attaches great importance to quality. You will be able to choose a time that is convenient to you to enjoy your breakfast, since it will be available every day from 6 am to 10 am, buffet-style.
We attach great importance to quality.
In our restaurant, you can:
Celebrate your birthday
Enjoy a romantic dinner
Taste our dishes with your family
For additional information, access the online form designed just for you!
We do not have PRM rooms in our Hotel